Office Spaces for Lease in Cedar Rapids
Leasing Now!
Office Spaces, Day Offices, Meeting Rooms
---
Edgewood Pointe Towers offers newly renovated, sleek, modern office spaces that are ideal for small or large buisnesses. Premier location is one block away from Highway 100 and is walking distance from the top amenities in Cedar Rapids.
Contact us to learn more about our flexible lease agreements.
---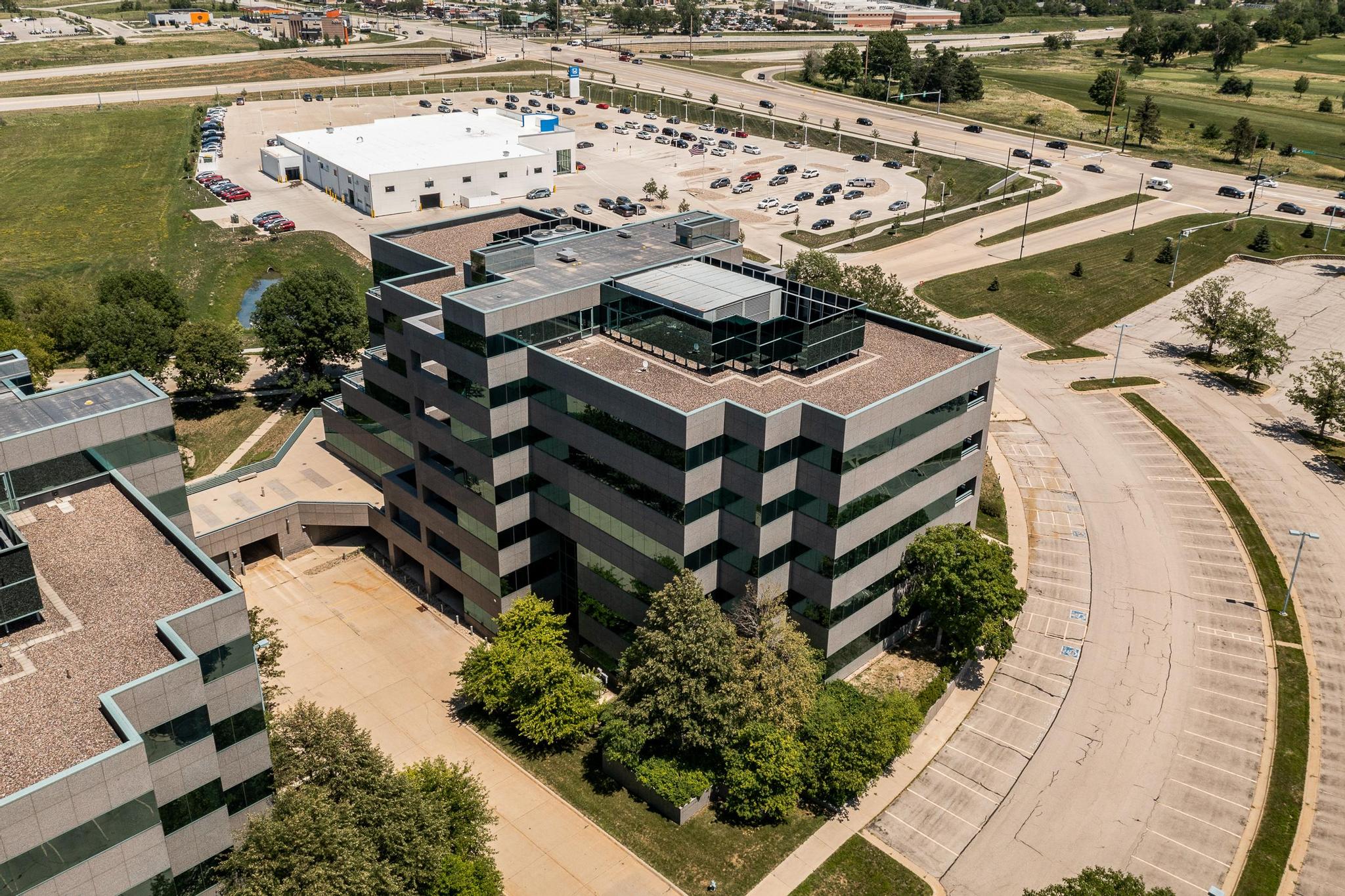 Edgewood Pointe Towers are premier, 6-Story Commercial Office Buildings, newly renovated in 2017. These buildings feature High Ceilings, Air Conditioning, Storage Space, and more. Featuring a convenient location, with easy access to Downtown Cedar Rapids, Lindale Mall, Westdale, Hiawatha, Marion, and the Eastern Iowa Airport. Located on 51.50 acres, Edgewood Pointe Towers offers the ideal landscape and location for your business.

---
Easy Access
Convenient access to Highway 100, Interstate 380, and Eddgewood Road

---
Local Amenities
Business partners in town? Take them for a round of golf at one of the area's most popular courses. Hilton Garden Inn conveniently located across the street.

---
Restaurants & Shopping
Ample local eats and shopping are available within 2 minutes of Edgewood Pointe Towers. New 50 acre mixed use coming soon to this location.
Edgewood Pointe Towers are conveniently located in a fast-growing area of Cedar Rapids, Iowa. The campus is situated strategically near main thoroughfares Highway 100, Interstate 380, and Edgewood Road, allowing for quick access for employees and visitors.
The immediate area has seen significant growth and development, including a recently opened Hilton Garden Inn and Convention Center, as well as a Fleet Farm-anchored development. The site is directly across from the popular Twin Pines public golf course, and less than 2 miles from John F. Kennedy High School and Xavier Catholic High School.
The city of Cedar Rapids is a thriving and diverse community that has been nationally ranked as a top region for business, families, and education. The city has ranked high in a number of areas, such as lowest cost of living, affordable homes, safety, and municipal equality. In addition, local economic development programs are available to assist business and development projects.
LOCATION
4515 and 4425 N River Blvd NE, Cedar Rapids, IA 52411
E-MAIL
edgewoodpointetowers@yahoo.com